Made with superior quality fibre fabrics, Actex/ Vikan's microfibers is a dream come true for housewives.  Aqua Clean Concept offers quality microfibers with several advantages.  To help you clean the house, Aqua Clean Concept's on-line shop sells cleaning equipment in Actex/ Vikan microfibers. This Swedish microfiber is a natural product that allows a 100 % eco-friendly cleaning without any toxic or chemical industrial products.  
For many years, the on-line platform, Aqua Clean Concept, has become the reference on the internet for the sale of microfiber cloths.  To allow for a thoroughly clean house, the on-line shop offers different products from multipurpose microfiber cloths that allows you to clean and remove grease to Actex/ Vikan's special glass surfaces and windows cloths that offer a shine and cleanliness to windows. To maintain your floors, no matter what the floor type, (wooden, stone, tile, linoleum, and many more) Aqua Clean Concept offers you mops pads in microfibers and broom handles.
The microfiber, a revolutionary tool to eco-friendly and organically clean the house
Made of superior quality fibres, Actex/ Vikan's microfibers are a true ally to housewives.  Aqua Clean Concept offers quality microfibers with several advantages: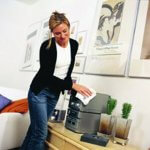 The Swedish brand Actex/ Vikan is the best on the market. The different cloths in Swedish microfiber sold in the on-line shop are great quality and resilient.  With the right care, these cloths allow up to 300 uses.
Trial packs guaranteed 2 years.  Aqua Clean Concept also sells starter kits to help you get familiar with using microfibers to clean.  These kits as well as all other products in microfibers benefit from a 2-year guarantee.
Get value for your money along with the best quality.  Aqua Clean Concept's shop sells quality microfibers at an affordable price, including our promotional microfiber kits. An investment that, in the long run, will allow you to save a lot of money.
Possible group purchases of microfibers. For companies and private buyers who wish to have a reserve of ultra-efficient microfiber mops, Aqua Clean Concept offers its clients group purchases of five microfibers at a reduced price.
No need for chemical cleaning products.  Water added to the microfiber is enough to clean and remove grease from the home or office, guarantees a 100% clean that is respectful to the environment and allows you to avoid all risks for young children and domestic animals.
For dusting and polishing: To remove dust from furniture and objects, use a dry microfiber cloth which is possible thanks to the electrostatic activity of the Swedish microfibers.  It can also be used as a sponge for the microdroplets of water left after cleaning with a wet microfiber cloth.  The second passage causes a polished effect on all hard surfaces.
For each situation, a microfiber solution! 
Actex/ Vikan has thought of everything to make mops and cloths in Actex/ Vikan's microfibers your most precious ally in the home.  Discover our main products which are essential to a quicker and easier clean up:
Need information on our products?  On your order?  Contact us!
A question about your order?  A comment you would like to make?  Don't hesitate to contact us with all your questions or for any further information about Actex/ Vikan's microfibers.  Our team will help you in every way.